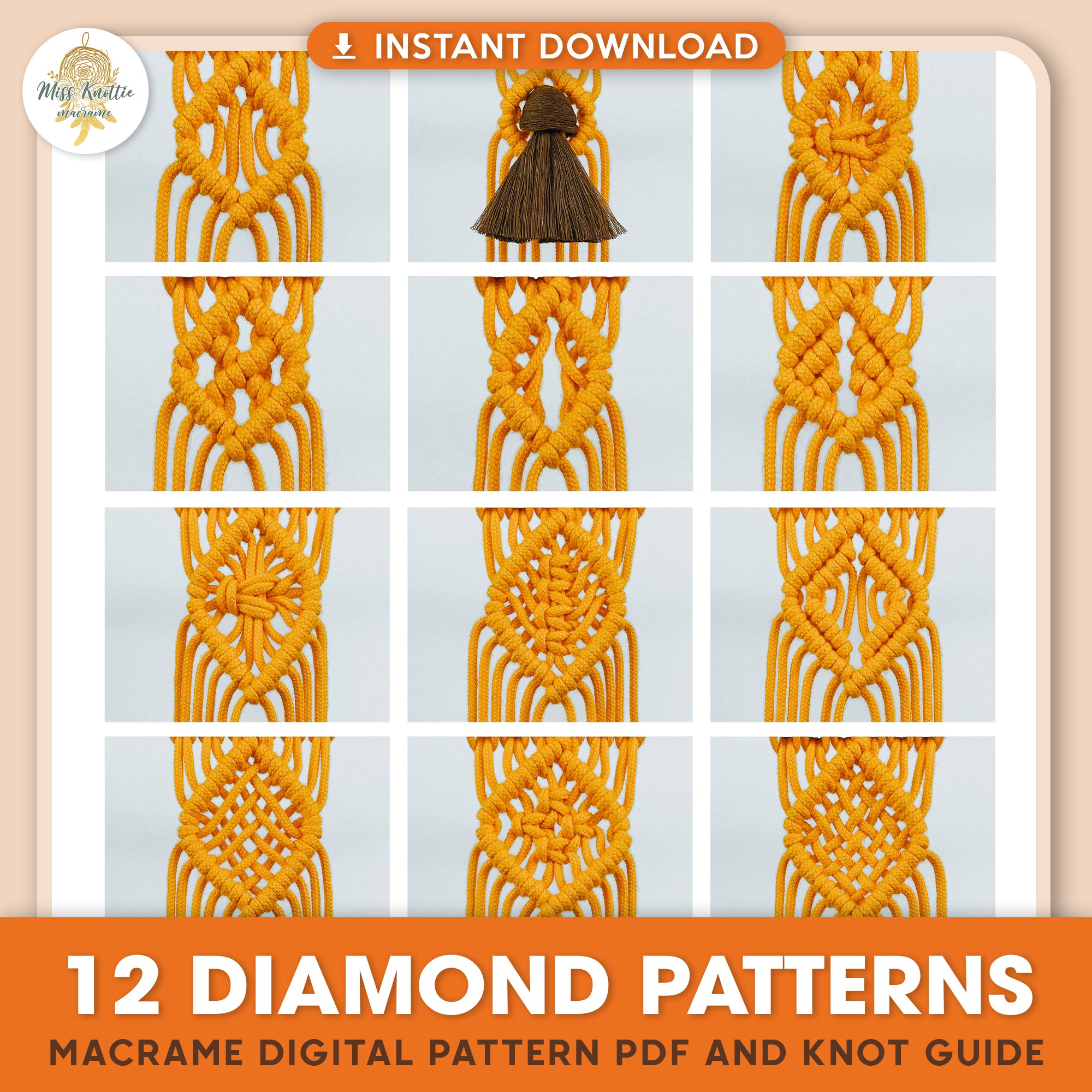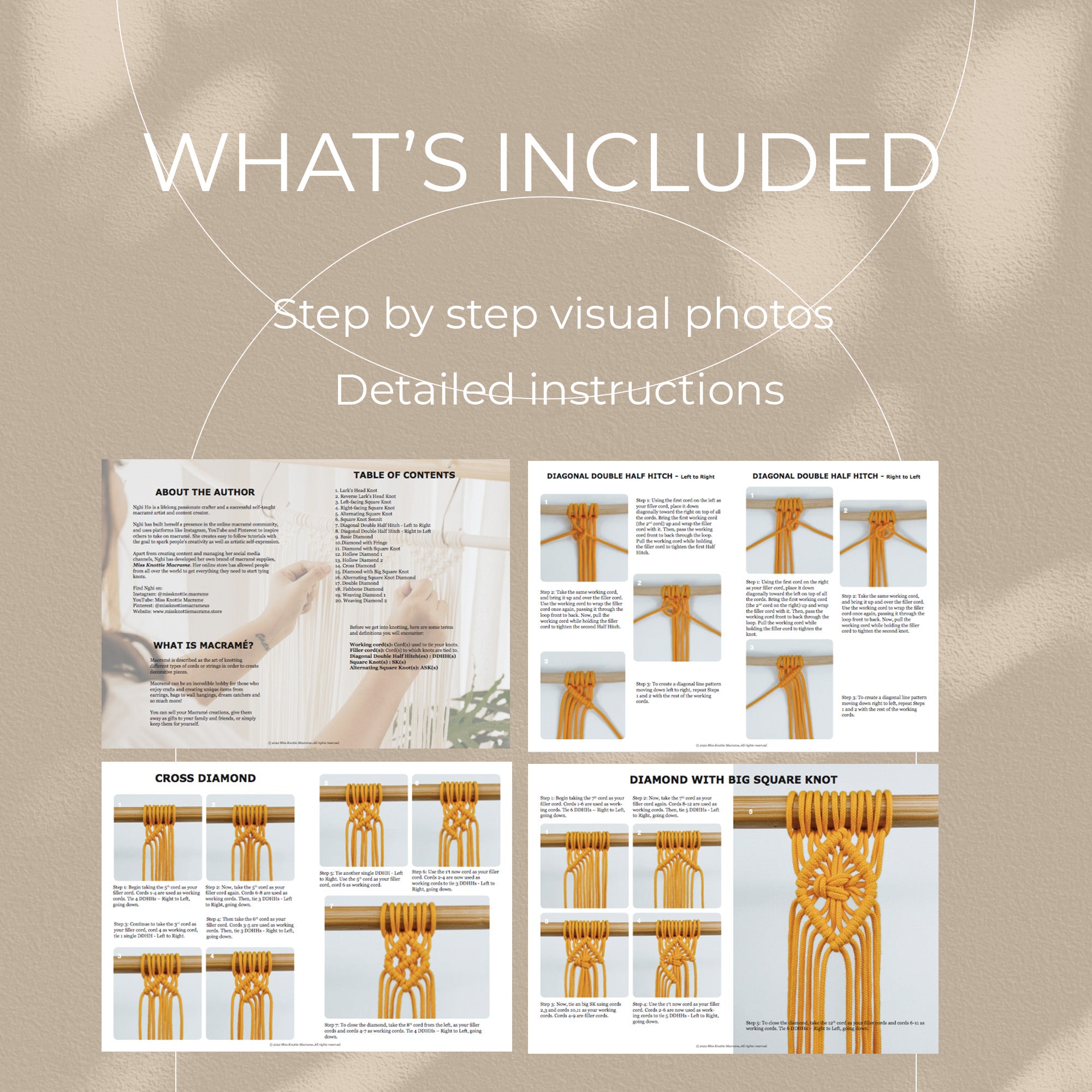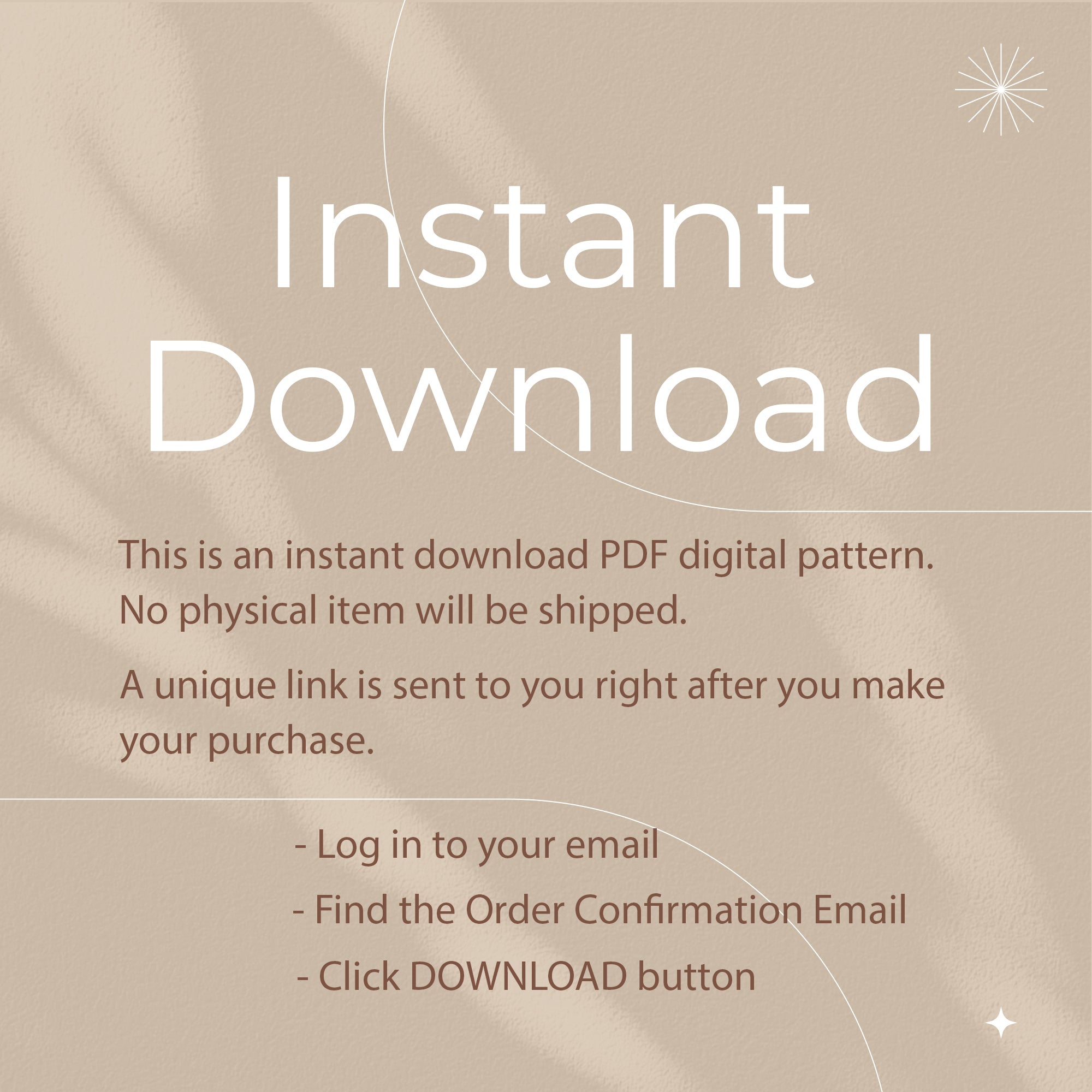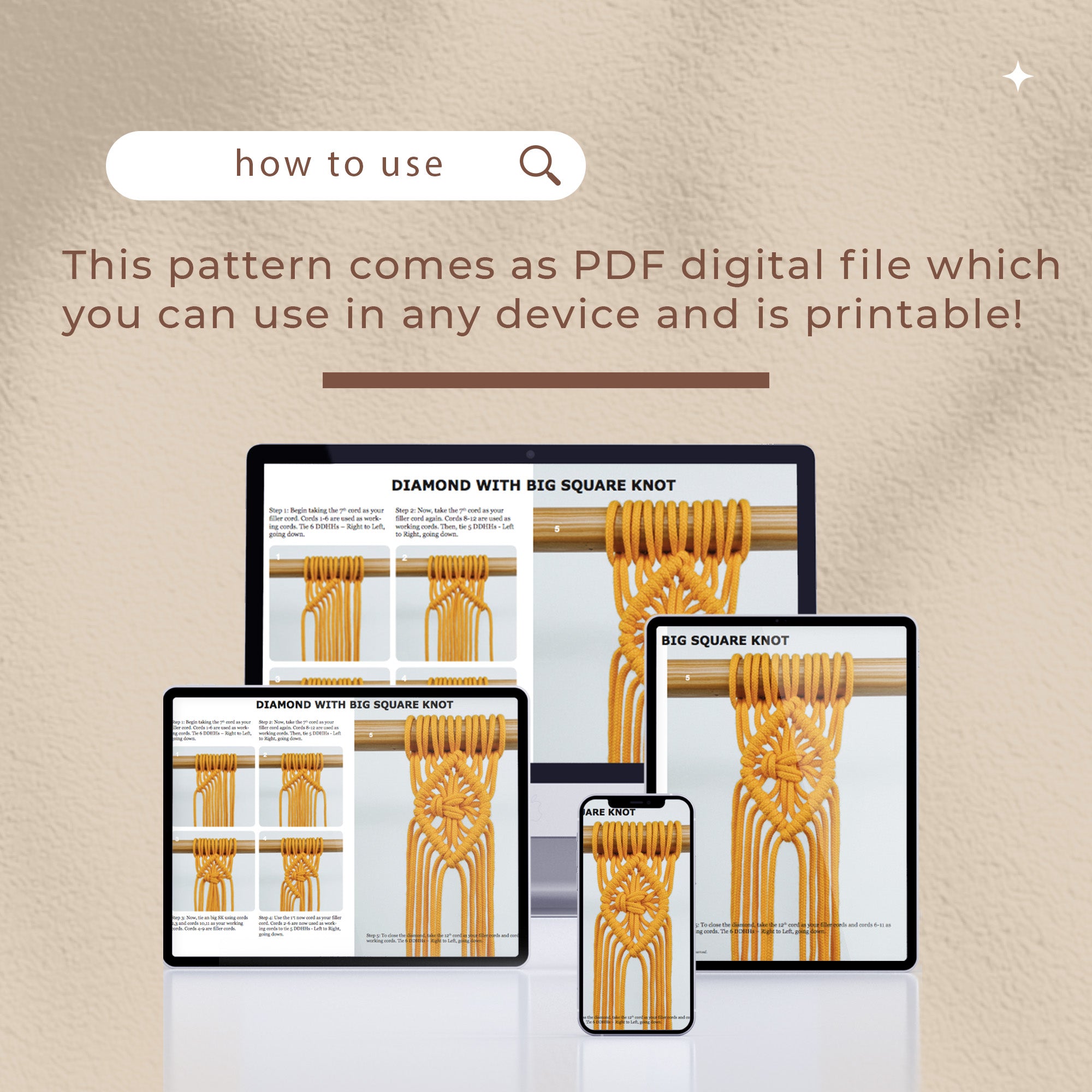 12 Macrame Diamond Patterns - Digital PDF and Knot Guide
This product is a digital PDF file, NOT a physical print that will be mailed to you. You can download and print this PDF Knot Guide by yourself.

The Knot Guide you will find below consists of step-by-step photos and detailed instructions on how to tie 12 Macrame Diamond patterns and Variations of Knots.
- Level: Beginner
- Format: Written PDF + Knots/Patterns Guide (ENGLISH)

Here are the knots and variations of knots and patterns in this PDF Knot Guide:
1. Lark's Head Knot
2. Reverse Lark's Head Knot
3. Left-facing Square Knot
4. Right-facing Square Knot
5. Alternating Square Knot
6. Square Knot Sinnet
7. Diagonal Double Half Hitch - Left to Right
8. Diagonal Double Half Hitch - Right to Left
9. Basic Diamond
10.Diamond with Fringe
11. Diamond with Square Knot
12. Hollow Diamond 1
13. Hollow Diamond 2
14. Cross Diamond
15. Diamond with Big Square Knot
16. Alternating Square Knot Diamond
17. Double Diamond
18. Fishbone Diamond
19. Weaving Diamond 1
20. Weaving Diamond 2
Shipping
Absolutely, we're delighted to offer worldwide shipping! When you place your order, shipping costs will be applied and clearly displayed at the checkout. The minimum shipping cost starts at $18.99.
It depends on where you are. Orders within US processed here will take 5-7 business days to arrive. Overseas deliveries can take anywhere from 15-25 days. Delivery details will be provided in your confirmation email.
Digital Pattern
You'll gain immediate access to your digital pattern PDF and guide right after your purchase. Simply open the confirmation email and you'll spot the "Download" button waiting for you. Just a click away, and your files will be in your hands. Enjoy your creative journey!