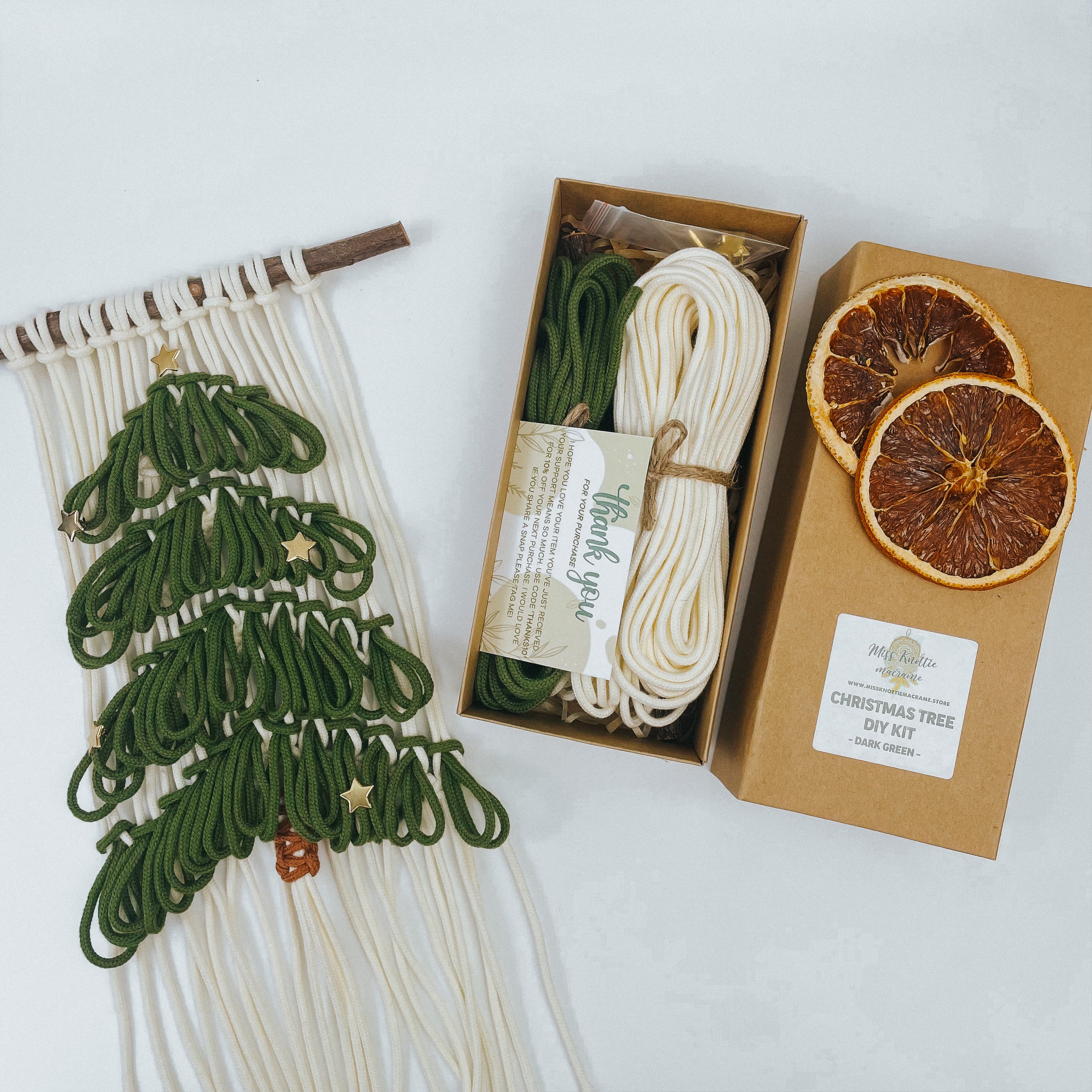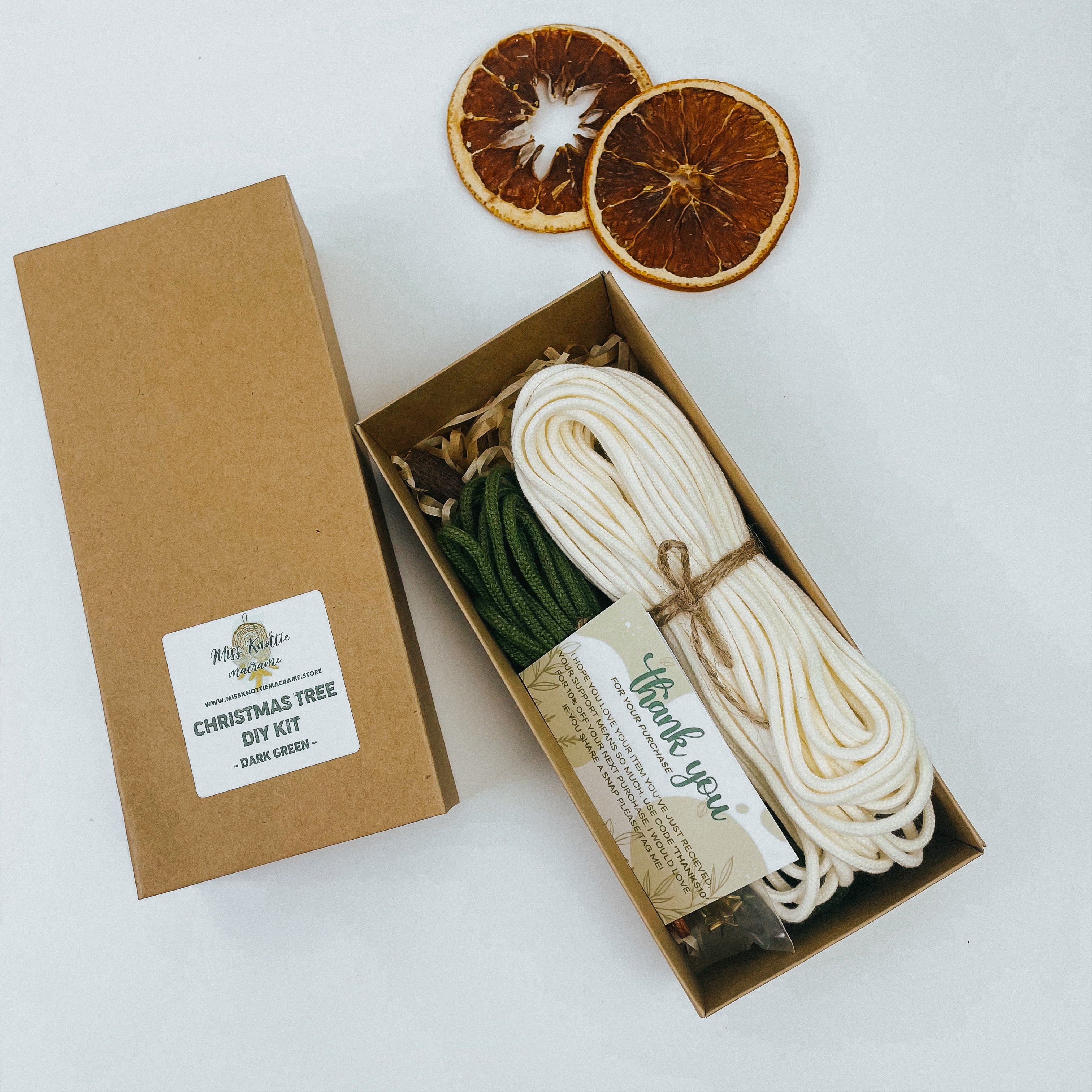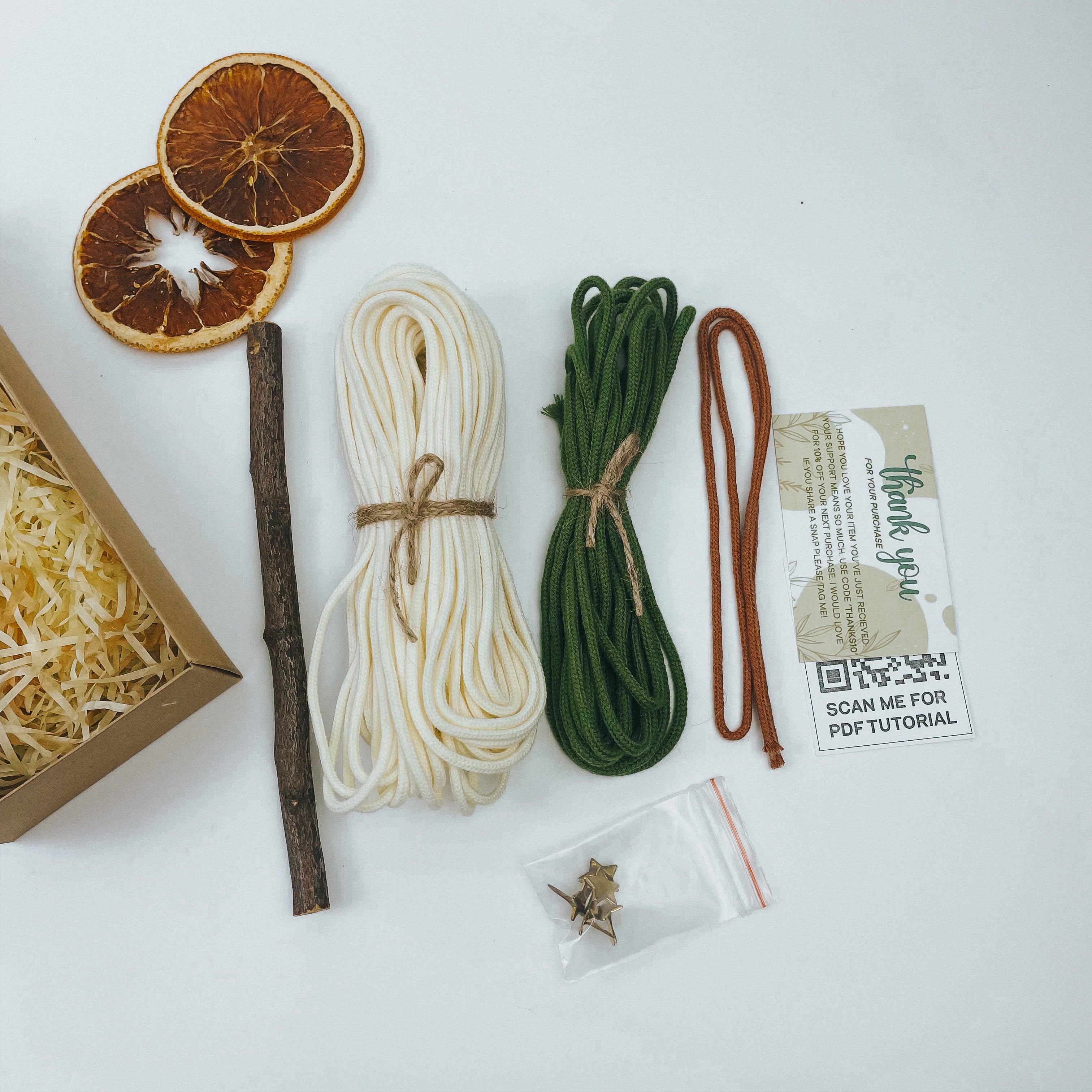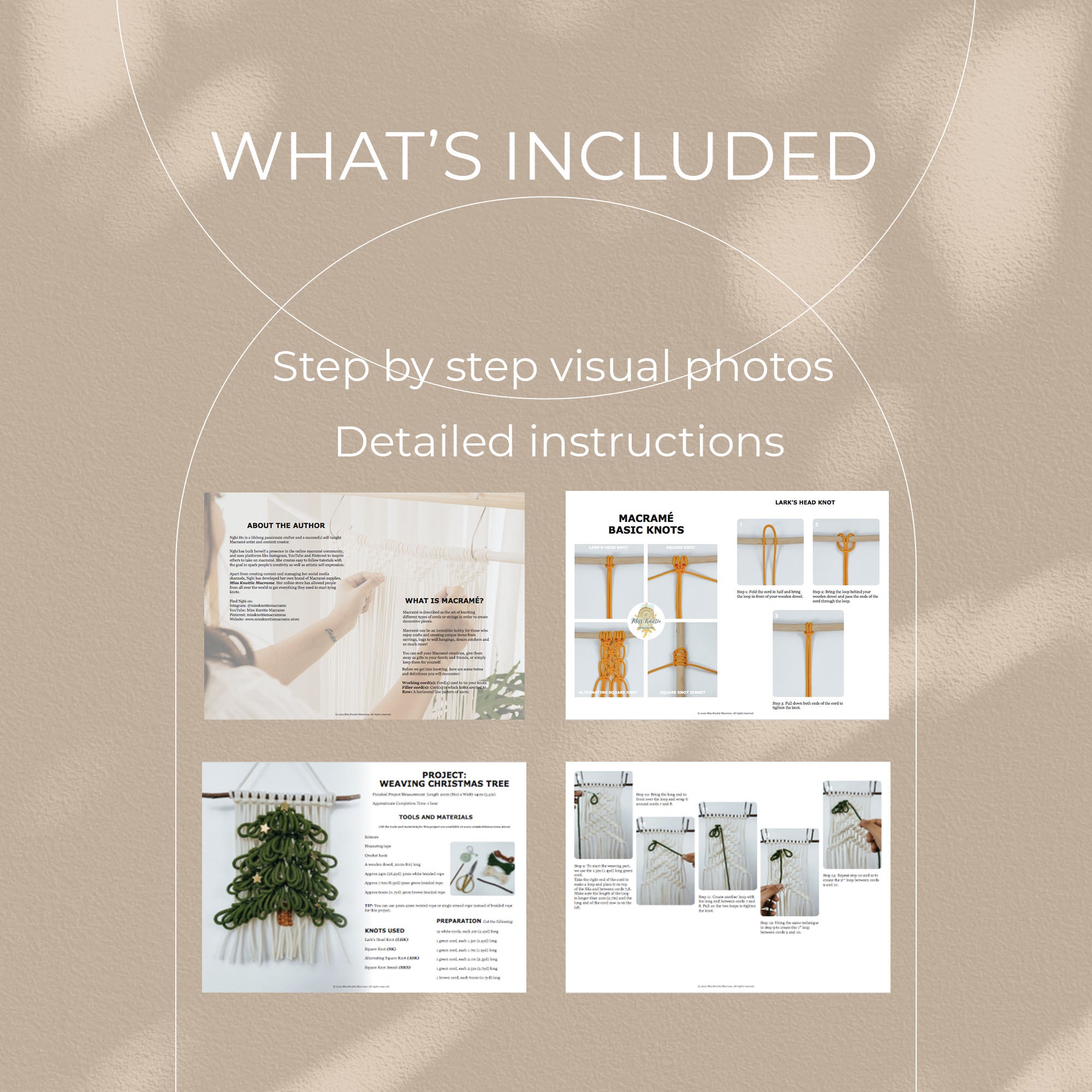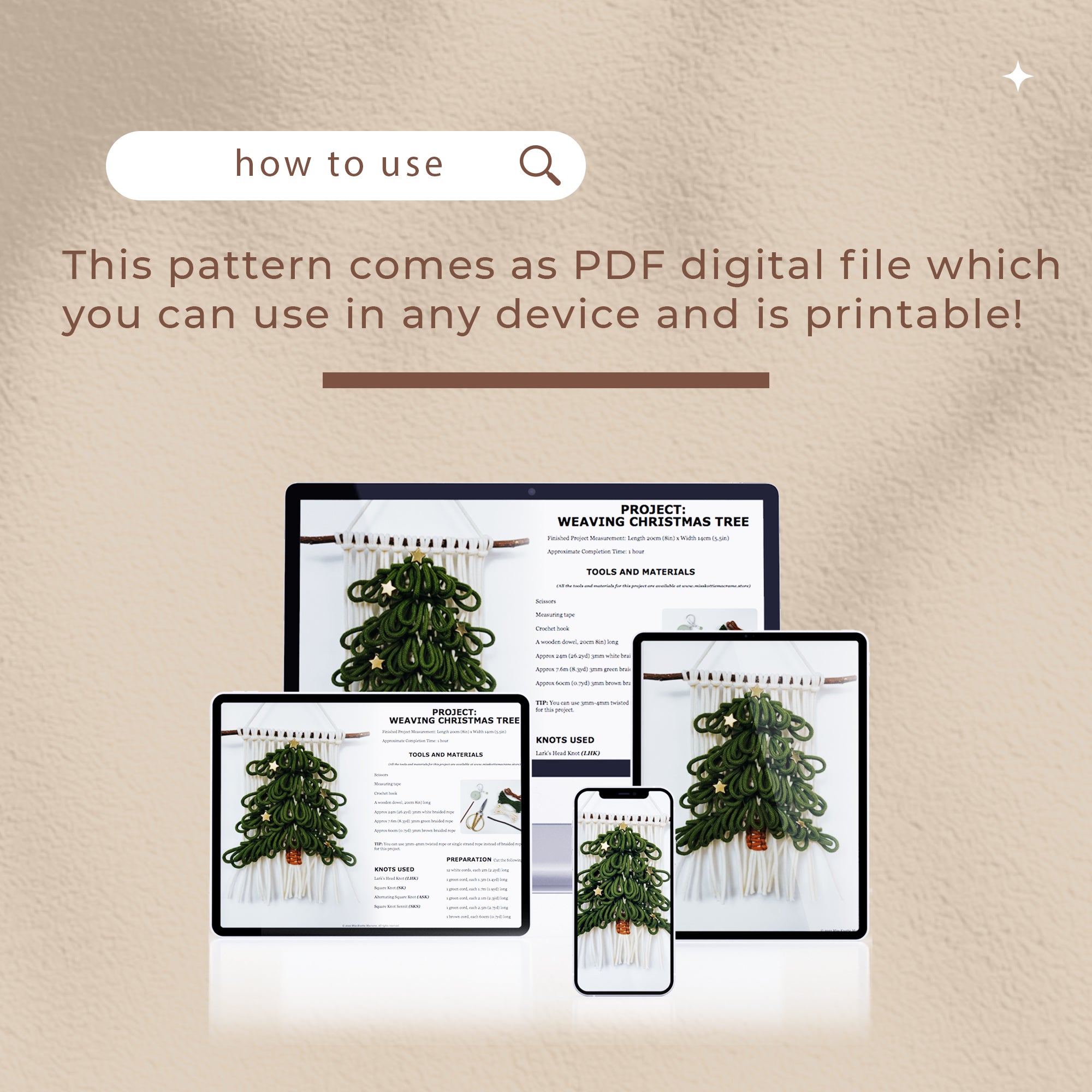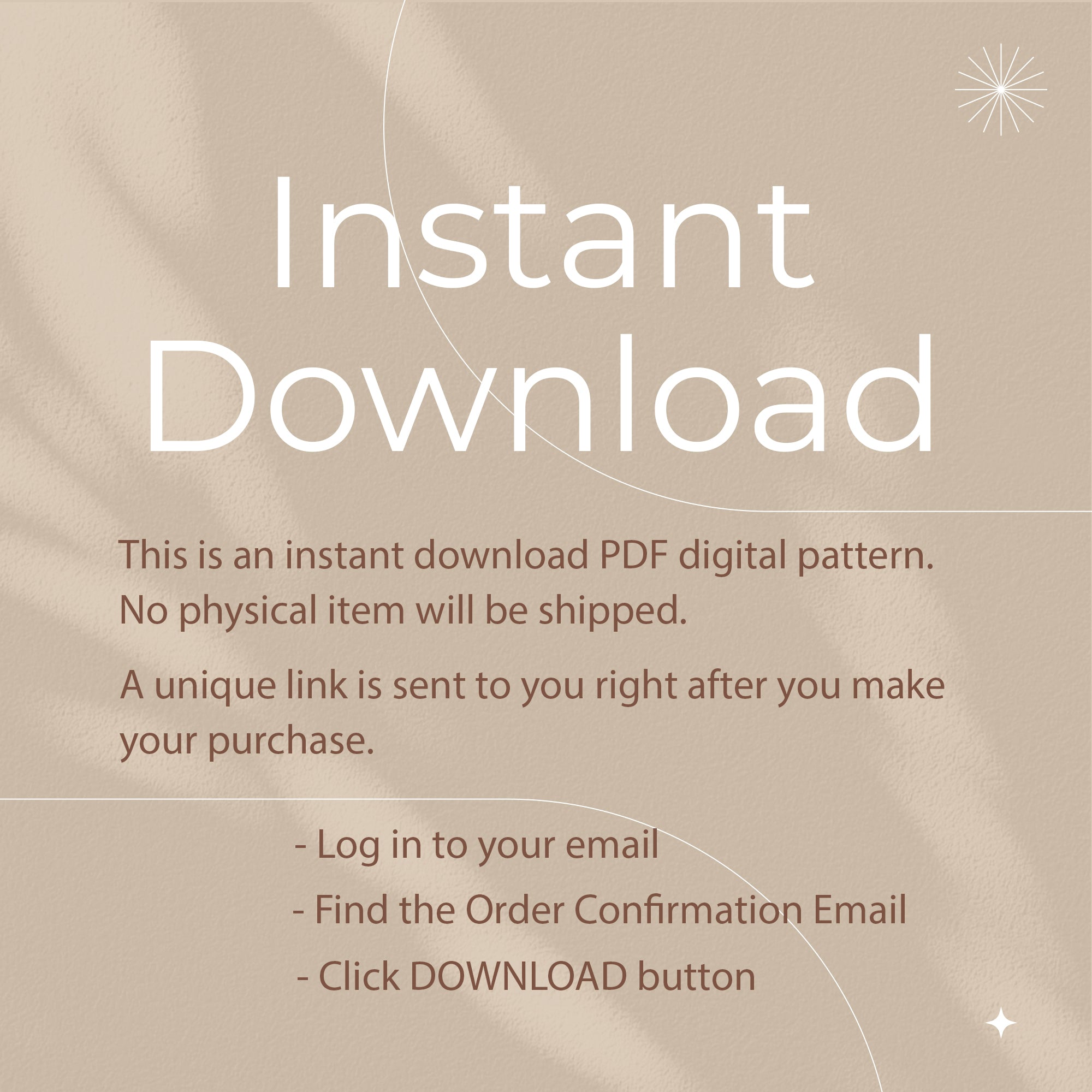 DIY Kit - Weaving Christmas Tree - Create Your Own Kit
Everything you need to create your own unique holiday decorations, from yarns and needles to step-by-step instructions. Spend quality time crafting with your family this season and create stunning decorations you'll treasure for years to come.
This kit includes:
1/ PDF Pattern with step by step instructions and pictures. Also tips and tricks to help you along the way. ( QR code card and PDF file sent through email )
2/ A wooden dowel, 20cm (8") long
3/ 12 x 3mm braided white cords, each 2m (2.2yd) long
4/ 1 x 3mm braided brown cord, 60cm (0.6yd) long
5/ Approx. 8m (9yd) 3mm green braided rope 
6/ 5 x Clip on gold star
- Level: Beginner
- Size: 20 x 14 cm (8" x 5.5")
- Dowel: 20cm (8") length
- Format: Written PDF + Knots Guide (ENGLISH)
- Units of measurement: Metric (cm) & Imperial (inch)
Shipping
Absolutely, we're delighted to offer worldwide shipping! When you place your order, shipping costs will be applied and clearly displayed at the checkout. The minimum shipping cost starts at $18.99.
It depends on where you are. Orders within US processed here will take 5-7 business days to arrive. Overseas deliveries can take anywhere from 15-25 days. Delivery details will be provided in your confirmation email.
Digital Pattern
You'll gain immediate access to your digital pattern PDF and guide right after your purchase. Simply open the confirmation email and you'll spot the "Download" button waiting for you. Just a click away, and your files will be in your hands. Enjoy your creative journey!