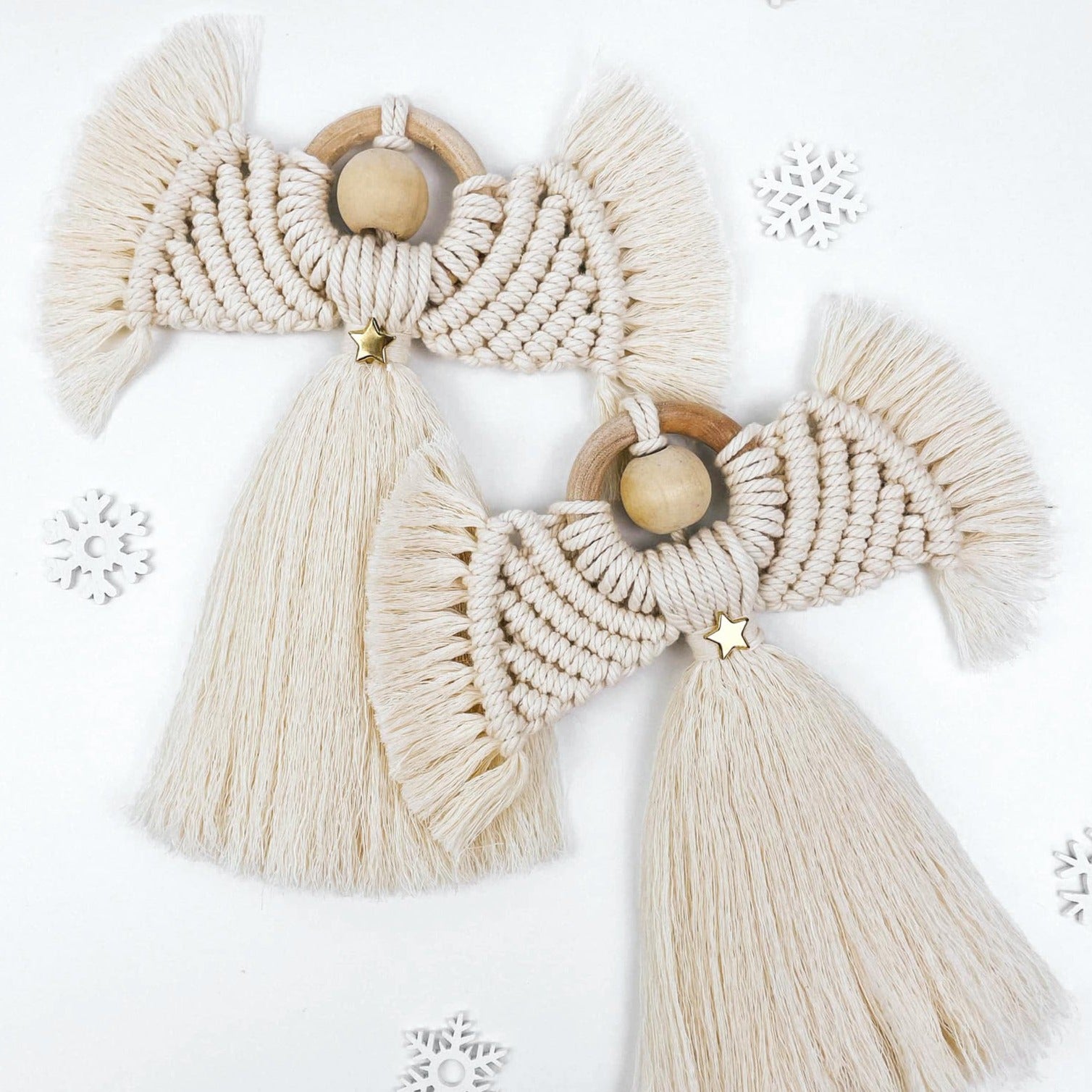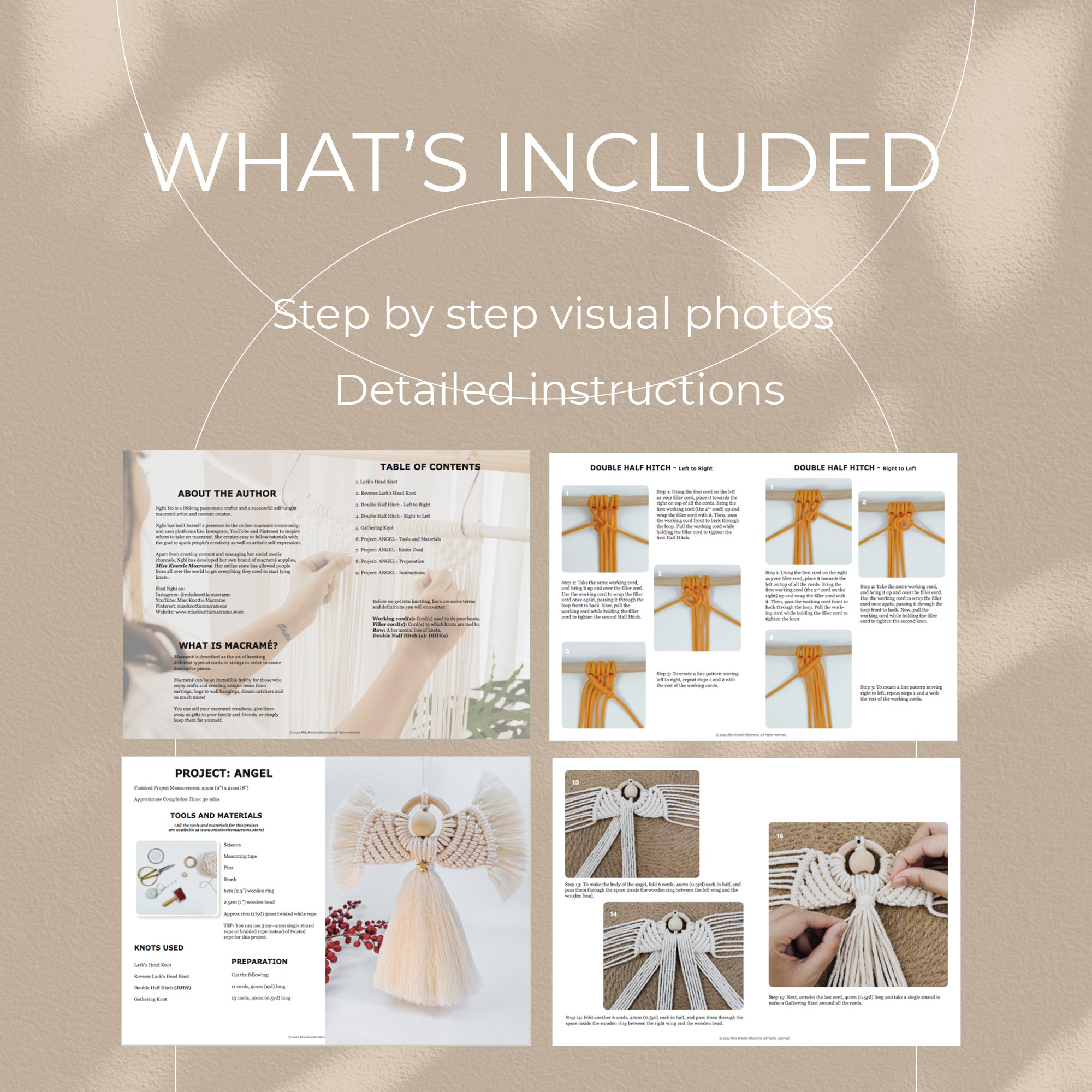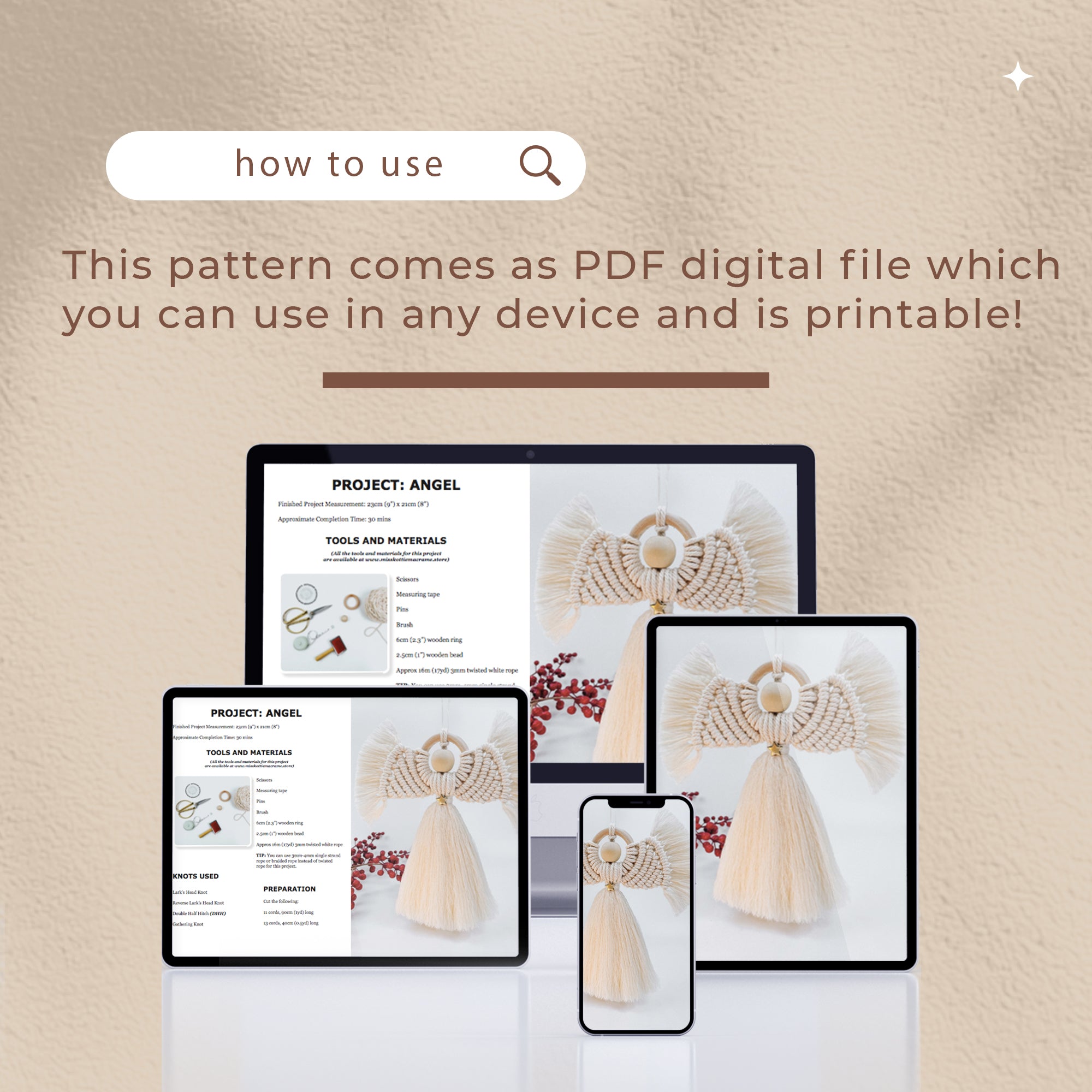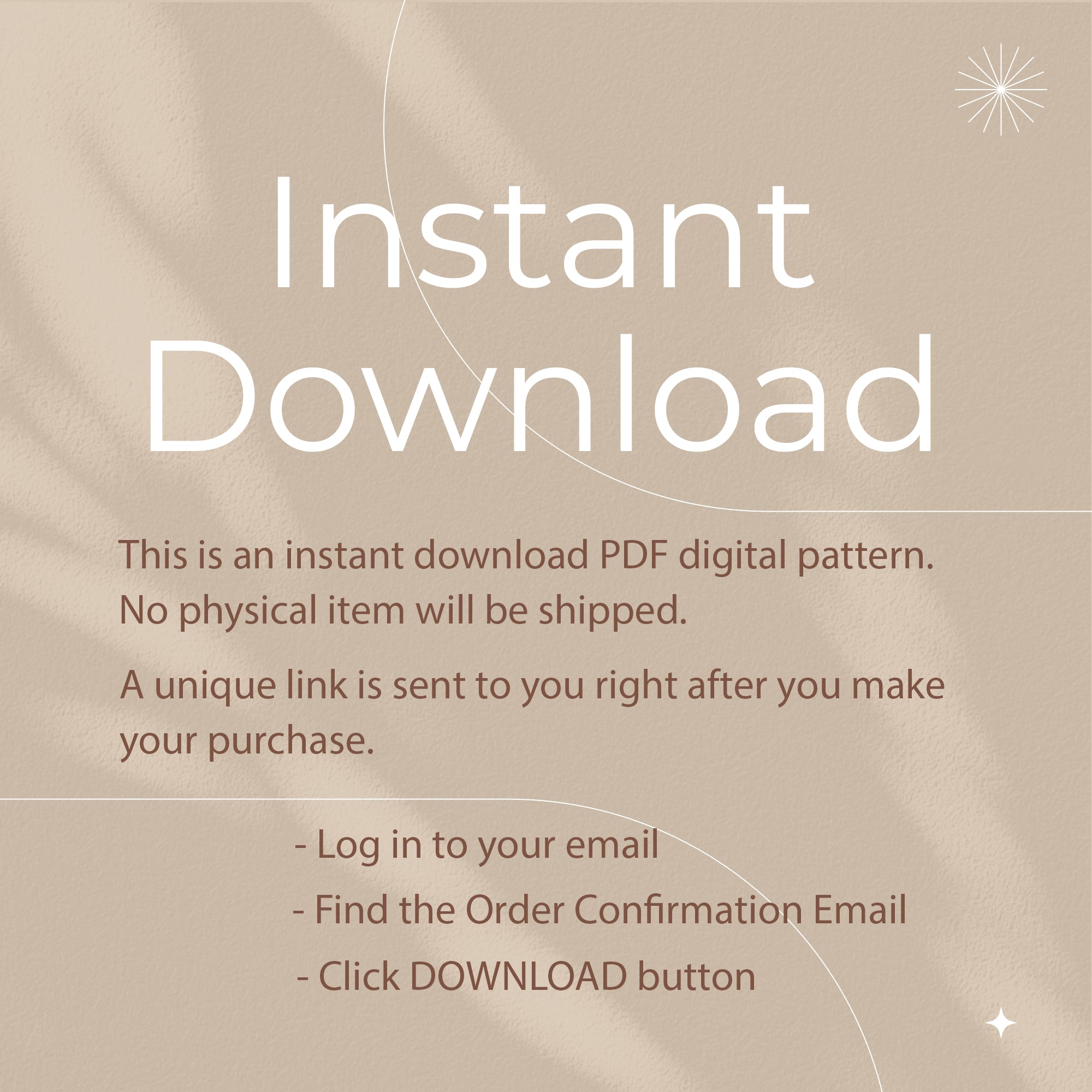 Macrame Christmas Angel Pattern - Digital PDF and Knot Guide
Introducing our digital PDF Knot Guide! This product offers you instant access to two versions of the guide: a Device Version that can be downloaded and viewed on any of your electronic devices, and an A4 Printing Version that can be downloaded and printed at your convenience. Please note that this product is NOT a physical print and will not be mailed to you.
This product is a digital pattern / written PDF for the macrame project above.
- Level: Beginner
- Size: 23cm (9") x 21cm (8")
- Format: Written PDF + Knots Guide (ENGLISH)
- Units of measurement: Metric (cm) & Imperial (inch/yd)
This pattern includes:
- Basic Knots Guide
- Detailed tools and materials.
- Written step-by-step photos and detailed instructions on how to complete the project.

Here are the table of content in this PDF Guide:
1. Lark's Head Knot
2. Reverse Lark's Head Knot
3. Double Half Hitch - Left to Right
4. Double Half Hitch - Right to Left
5. Gathering Knot
6. Project: ANGEL - Tools and Materials
7. Project: ANGEL - Knots Used
8. Project: ANGEL - Preparation
9. Project: ANGEL - Instructions
© 2022 Miss Knottie Macrame. All rights reserved. Personal use only.
Shipping
Yes, we ship all over the world. Shipping costs will apply, and will be added at checkout. We run discounts and promotions all year, so stay tuned for exclusive deals.
It depends on where you are. Orders processed here will take 5-7 business days to arrive. Overseas deliveries can take anywhere from 7-16 days. Delivery details will be provided in your confirmation email.
Digital Pattern
You will get Instant Access to Your Digital Pattern PDF & Guide after purchase.